User Profiles  
Unlock Personalization and User Engagement: Elevate User Experiences with Beautiful User Profiles! 
Personalized Accounts for Users  
---
Empower users with individual user profiles after a successful registration. The user profile page has a professional and user-friendly design along with various customization options. 
Pre-designed User Profiles
User Registration comes with a built-in user profile page, so you won't have to create one from scratch. 
User-friendly user profile page with a modern look and feel. 
Set either a horizontal or vertical layout for the profile. 
Embed the user profile on any page of your choice using a simple shortcode.
Customizable User Account Page  
The default user profile page in User Registration is completely flexible. Use the Customize My Account add-on to tweak the default settings as needed. 
4 default tabs are available – Dashboard, Edit Profile, Edit Password, and User Logout
Add more custom tabs to the profile using endpoints. 
Edit endpoint slug, label, icon, custom content, and so on.
Set tab visibility according to user roles.  
Style the account page design with an intuitive live customizer – no coding needed.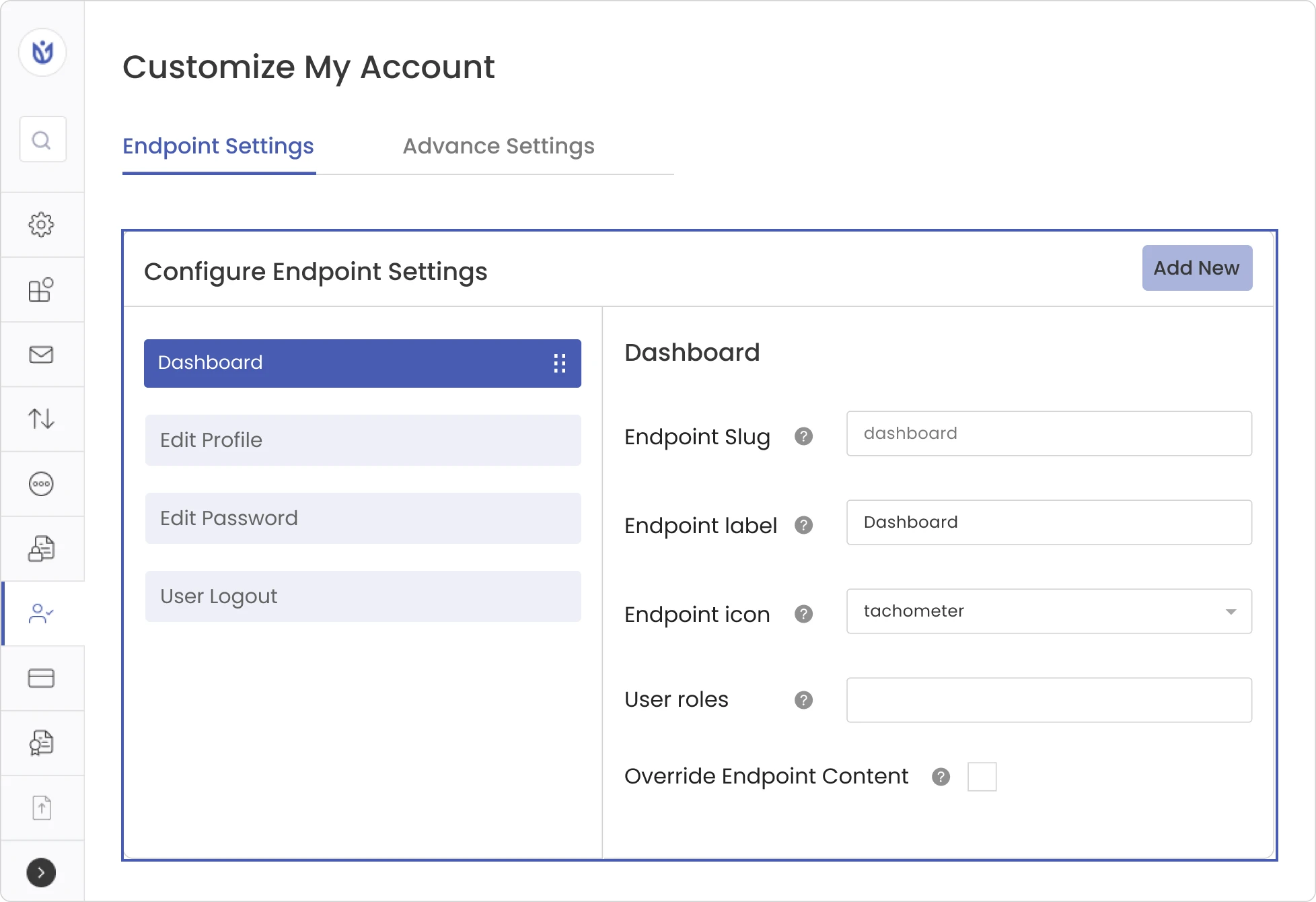 Quick Profile Front-end Edits   
Registered users can edit the information in their user profiles from the front end. 
Let users edit their password and other information, such as Email, Address, Number, and so on. 
Users can change and save profile details without reloading the page.
Allow users to delete their own accounts with or without a password prompt. 
Simple Profile Picture Upload
Empower users with the ability to upload or change their profile picture directly from their account. 
Enable users to change their existing profile picture from their account page
Enable or disable the crop option for profile pictures.
You can disable users from changing their profile pictures from their accounts.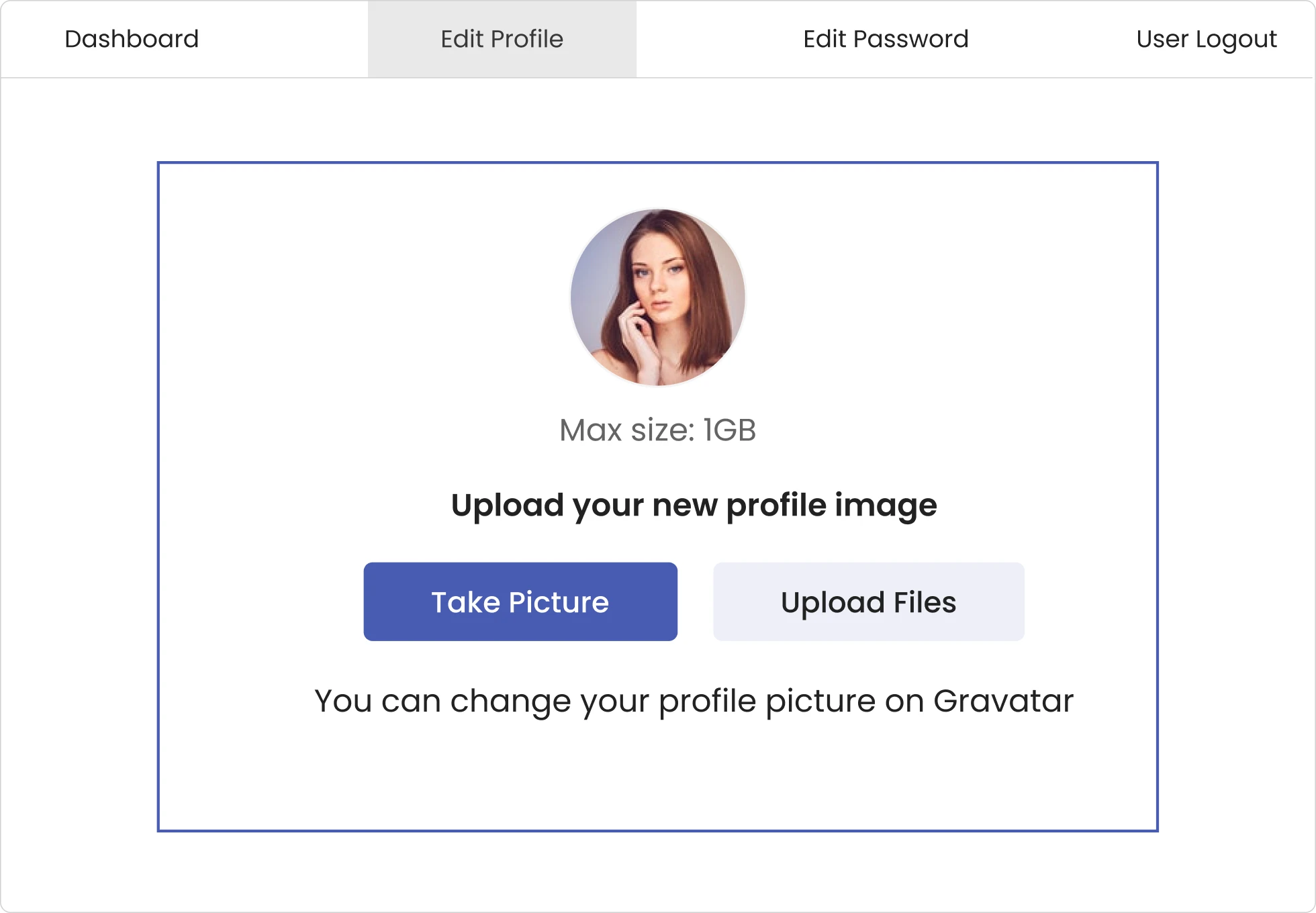 Create WordPress Registration Forms in minutes.
User Registration and Profile plugin that is easy and flexible to use. Comes with tons of customization options and solid documentation.