Streamline WordPress
User Registration
The ultimate WordPress user registration plugin. Build custom registration & login forms, frontend user profiles, & more.
Walkthrough video showing form creation with User Registration.
Custom registration and login forms within 9 minutes.
Easy to navigate and use.
Get the full User Registration experience.
Register More Users and Improve Engagement in WordPress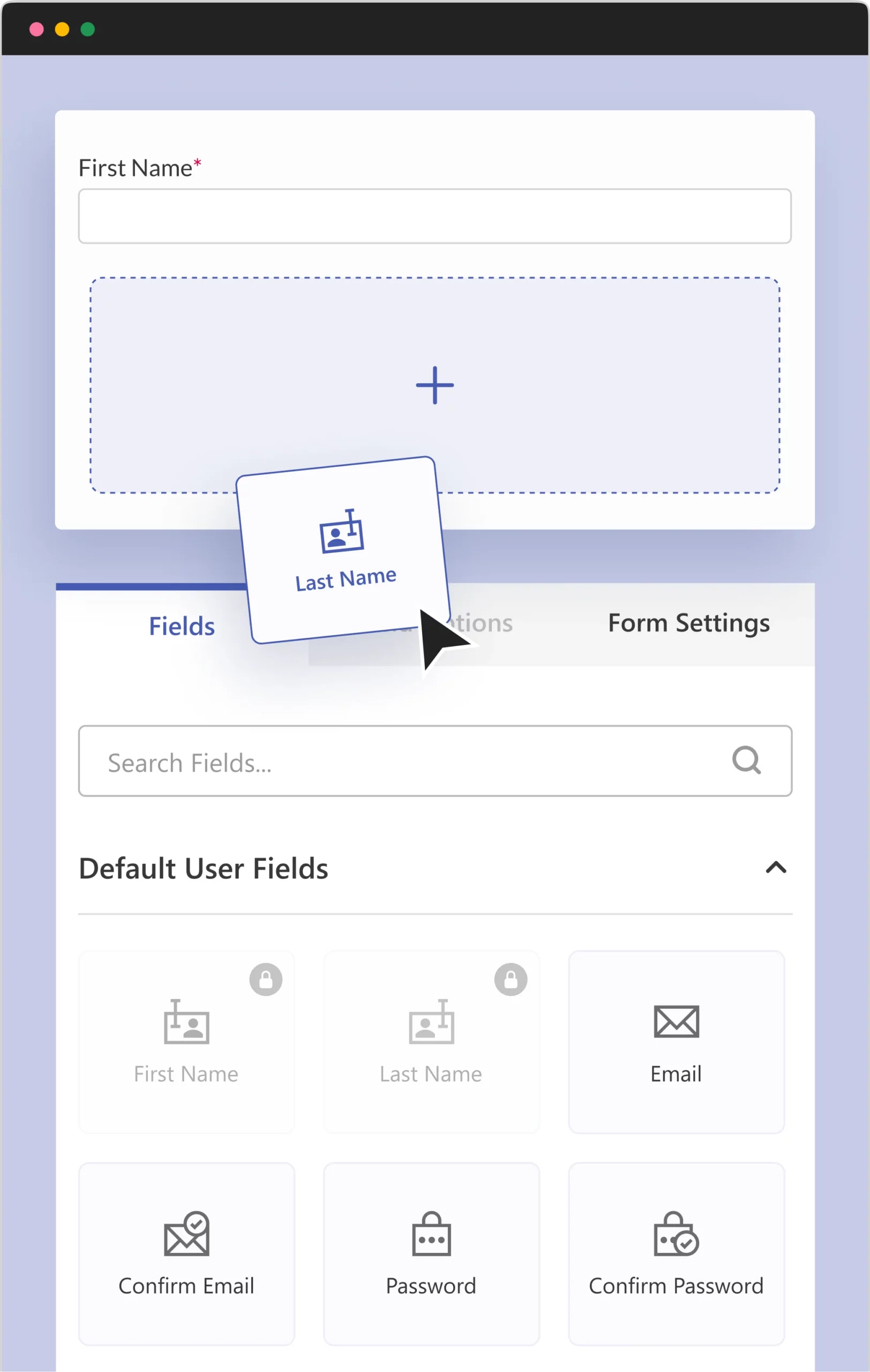 Custom Registration Forms Made Easy
Designing WordPress custom registration forms has never been easier. Simply drag and drop fields and visually create user register forms.  
Drag-and-drop Form Builder
Create custom user registration forms in minutes with the drag and drop form builder. Absolutely no coding skills needed.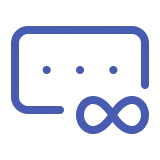 Unlimited Custom Form Fields 
Add custom form fields in your registration forms. Collect targeted user information and personalize their overall experience.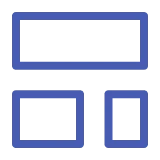 Ready-to-use Form Templates
Save your time and effort with User Registration's pre-designed form templates. No extensive customization is needed.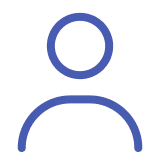 Built-in Login Form
Add User Registration's built-in login form to your website and let users securely log into their account from the front-end. 
Hassle-free User Management 
User Registration is built with ease of use in mind. So, you can manage new and existing users as well as analyze user metrics without issue.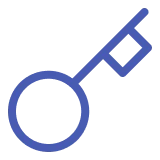 Assign User Roles During Registration
Control the access to the admin dashboard with the help of six default user roles.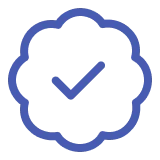 Auto and Manual User Approval
Approve users automatically or manually after registration in 5 different ways.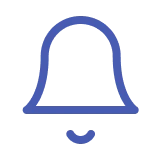 Customize Email Notifications
Tailor automated email notifications for events such as successful registration, password reset, etc.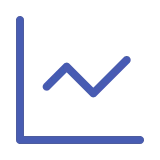 Separate Reports
Dashboard
Get an overview of registration and user metrics with a separate analytics dashboard.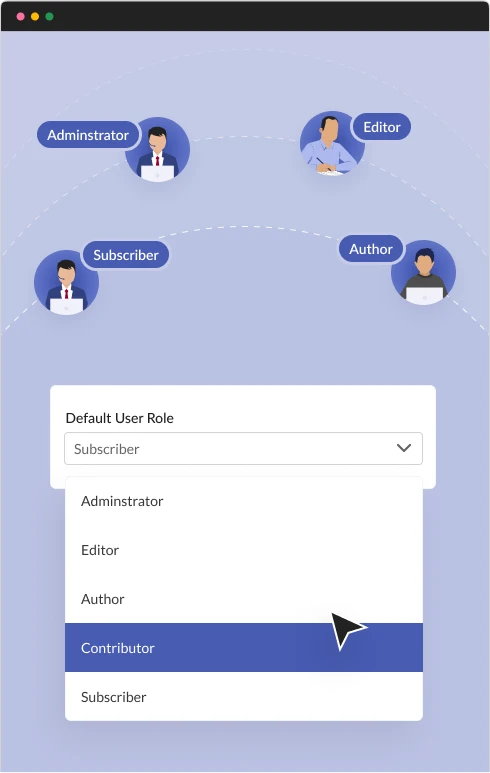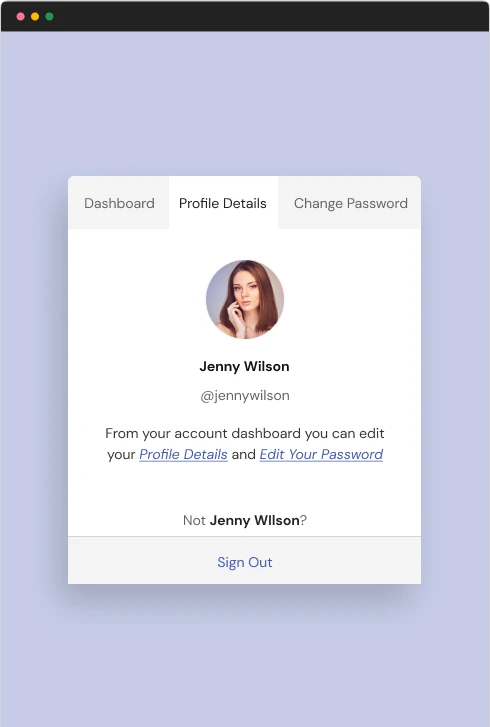 Frontend User Profiles
User Registration gives you modern frontend user profiles that are fully customizable.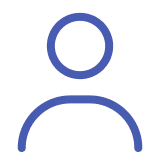 Beautiful User Account Profiles 
The plugin automatically creates a beautiful user profile for every registered user on your site. 
Enable Users to Manage their Account 
Let your members view and manage their profile information easily from their user profile page. 
Customize User Profile Page 
Customize the look and feel of the user profile pages to match it with your website design.
Bullet-Proof Form Spam Protection
Secure your user registration forms from spam and unwanted login attempts with User Registration's advanced security features. 
Spam Protection with CAPTCHAs 
Prevent spam registration on your website by enforcing the registration forms with Google reCAPTCHA or hCaptcha.
Honeypot Security 
Keep your submissions clean. Enable honeypot security on your registration forms to detect and block spam bots. 
Two-factor Authentication 
Protect sensitive user information by enabling the two-factor authentication (2FA) security measure in the login forms.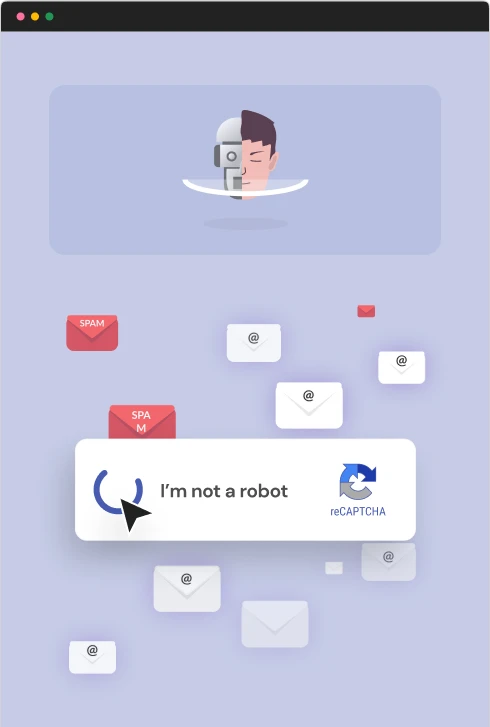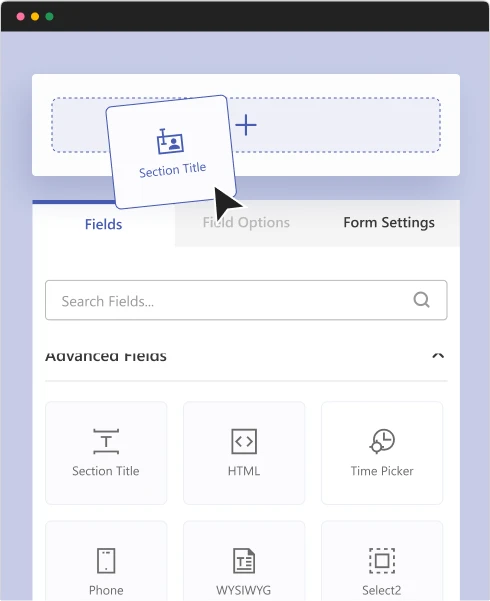 Advanced Functionalities Ready
Build a comprehensive member registration system on your WordPress site with our advanced features and functionalities.
Powerful Form with Advanced Fields
Add advanced form fields such as custom HTML, section title, and build powerful user registration forms. 
Geolocation Data 
Collect geolocation data from your registered users, such as country, city, ZIP code, map, etc. 
Smart Conditional Logic
Use conditional logic to create personalized registration forms for your users.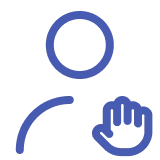 Content Restriction 
Restrict user access to certain content on your website based on user roles, permissions, etc.
WooCommerce User Registration Simplified
If you're planning to sell online, User Registration supports flawless integration with WooCommerce. You can combine these two plugins to create a streamlined customer registration and checkout process.  

Add billing and shipping address fields to registration forms.

Sync User Registration form fields with WooCommerce checkout.

Add WooCommerce data, such as orders, addresses, etc. to the user profile.

Let users create an account during checkout.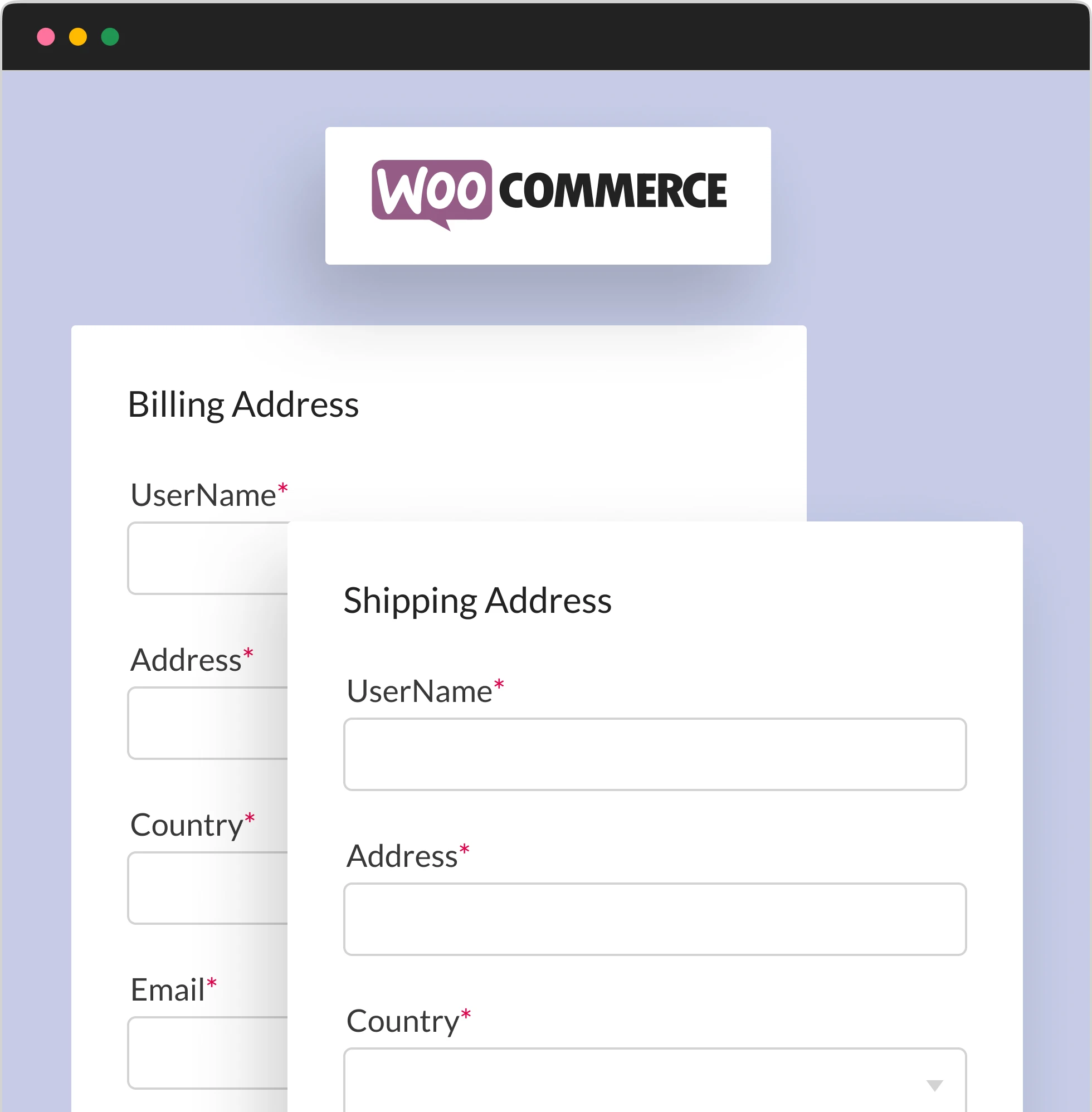 Explore User Registration's Addons & Integrations  
Leverage the power of the User Registration Style Customizer add-on to personalize the look and feel of your registration and login forms.
Automatically enroll users to a specified LearnDash course during registration. You can also view which courses a user is enrolled in.
Create, edit, and delete additional tabs on the user account page. You can add custom content for individual tabs.
Get more custom fields for your registration forms! Use the Advanced Fields add-on to collect vital information from users.
Avoid data breaches with the Two Factor Authentication (2FA) system, which provides a OTP-based verification for users.
The Social Connect add-on allows users to login or register with social platforms like Facebook, LinkedIn, Twitter, and Google+.
Restrict access partially or fully to specific content, such as pages, posts, and more using advanced conditional rules.
More Perks of Using User Registration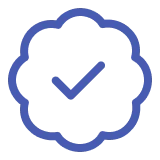 Regular Updates
Get regular feature & security updates from the passionate team of User Registration. Keep your site secure & optimal.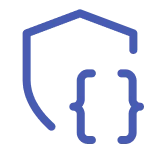 Secure, Well-coded
Install User Registration with peace of mind, knowing it follows the best WordPress and security standards.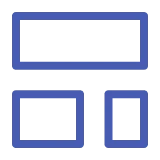 Use with Any Theme or Plugin
Compatible with all the major
WordPress plugins, themes, hosting, and
tools.
Mobile Responsive Forms
Display picture-perfect registration forms across all device sizes, including mobile
screens.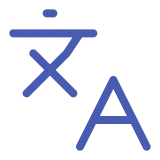 Translation Ready
User Registration has been translated to 8 languages. You can also translate the plugin into your native language.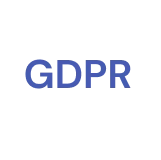 GDPR Ready Forms
Add consent boxes and privacy policy statements in your registration forms for
GDPR compliance. 
Ready to get started?
Its easy and flexible to use. Comes with tons of customization options and solid documentation.
What User Registration Customers are Saying
Read about our satisfied users' experience with User Registration. 


Excellent Registration Plugin
If you are looking for a great working registration plugin, with beautiful profiles and lots of customisation options – look no further! Not only that, it has great addons to use and last but not least: An amazing and friendly support!


Uncomplicated but powerful
This plugin is very easy to set up and use. The documentation is excellent, which makes extending and managing user registration simple.


Best for Registering Users Securely
Great plugin for registering users in a fancy and secure way. We especially like the invite-codes and make great use of them ;-)!!! Five Stars are not enough!
Our team provides genuine human support when you need it. Contact us via live chat, support ticketing, or WordPress.org forum; we've got you covered.
Live Chat
Get regular feature and security updates from the passionate team of User Registration. Keep your site secure and optimal.
Support Ticket
Get regular feature and security updates from the passionate team of User Registration. Keep your site secure and optimal.
WordPress.org Forum
Get regular feature and security updates from the passionate team of User Registration. Keep your site secure and optimal.
Frequently Asked Questions
Have questions about User Registration? Check out our FAQs below. If you need more help, please don't hesitate to contact us for assistance.
What is a user registration system?
A user registration system is a set of processes that allow website owners to collect and store user data, like usernames, emails, and passwords. They use such data for various purposes, such as creating user accounts, providing access to content, and more.
How do I create a user registration page?
You can create a user registration page using a WordPress plugin like User Registration. Using the plugin, you can easily create registration forms that users can fill out to create an account on your website.
Who should use User Registration WordPress plugin?
User Registration is ideal for any WordPress website owner who needs to create custom registration forms for their site. This could include businesses, bloggers, non-profit organizations, and more.
How can I manage user registrations with the User Registration plugin?
The User Registration plugin provides a comprehensive user management system. You can view and manage user registrations in your WordPress dashboard. You can also export user data to CSV or JSON files for further analysis. Additionally, you can enable email notifications to receive alerts about new user registrations.
Can I integrate User Registration with my email marketing service?
Yes, User Registration has integrations with popular email marketing services like Mailchimp, MailerLite, ActiveCampaign, and also Zapier for more.
Create WordPress Registration Forms in minutes.
User Registration and Profile plugin that is easy and flexible to use. Comes with tons of customization options and solid documentation.