Advanced Fields  
Capture comprehensive user data with the help of additional form fields in User Registration. 
Introducing the Advanced Fields Add-on 
---
Gather precise and accurate user data during registration with our Advanced Fields. Simply drag-and-drop the form fields you need into the form and customize them!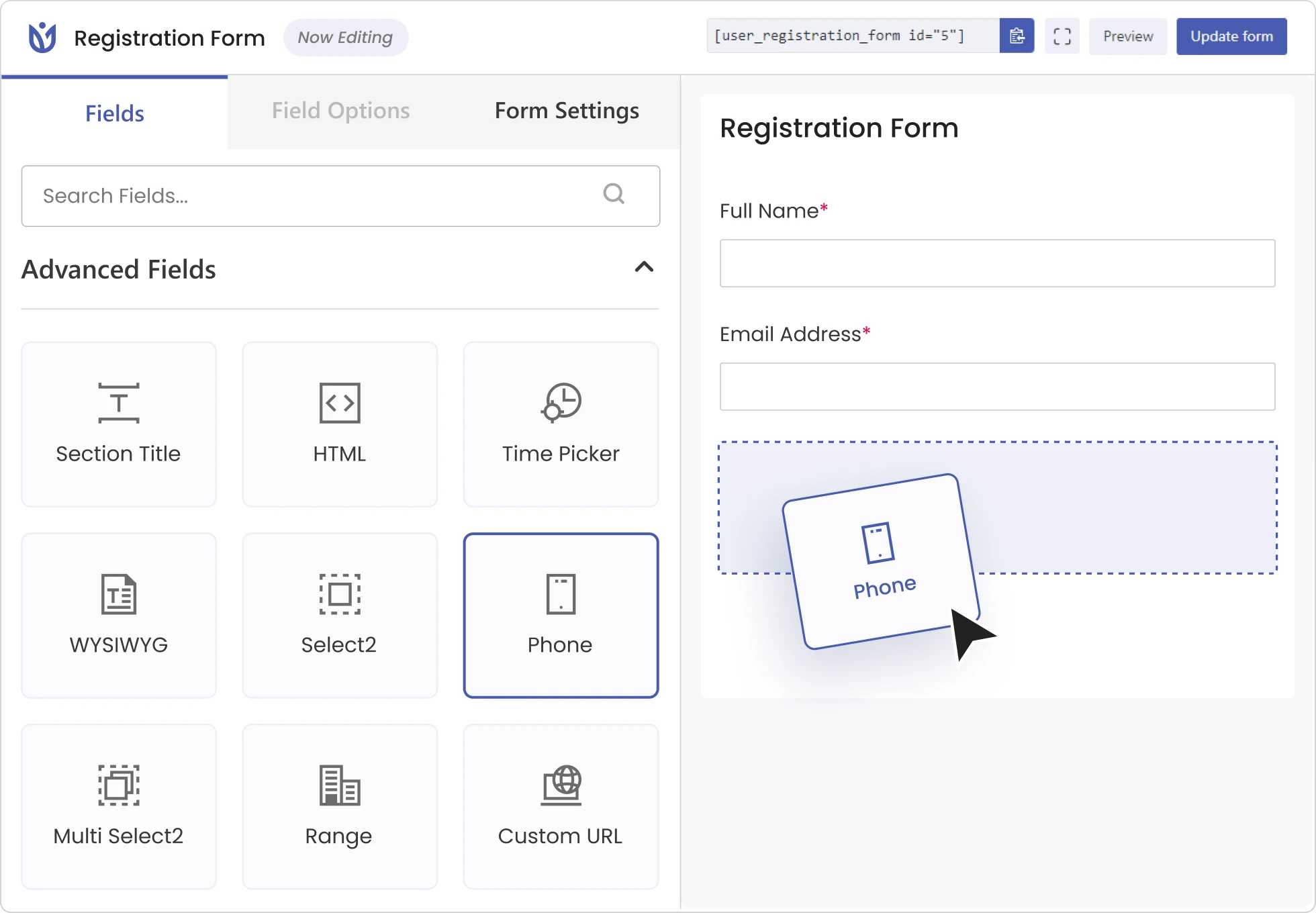 Diverse Collection of Form Fields  
Connect WooCommerce billing and shipping fields with the User Registration form. 

Section Title

HTML

Time Picker

Phone

WYSIWYG 

Select2

Multi Select2

Range

Custom URL
Highly Flexible Field Settings 
Customize the various field options available for each Advanced Field – right from the form builder interface.  
Enable personalized data collection with smart conditional logic. 
Unique customization settings for each form field. 
Simple builder interface to easily tweak the form settings. 
Add custom CSS classes for further customization.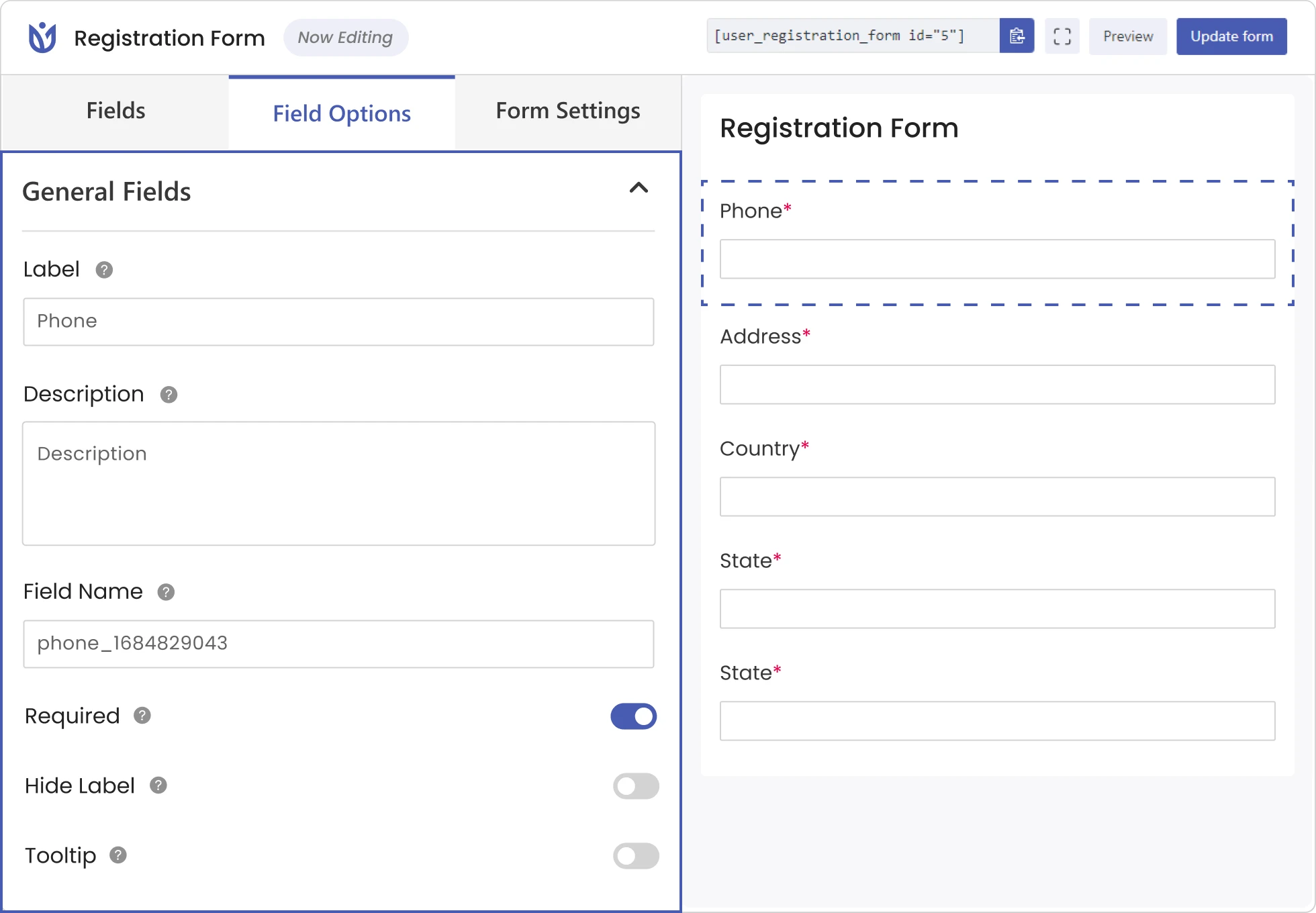 Create WordPress Registration Forms in minutes.
User Registration and Profile plugin that is easy and flexible to use. Comes with tons of customization options and solid documentation.