Do you want to create a stunning user profile for your registered users? With the right WordPress frontend user profile plugin, you can easily achieve that.
A user profile plugin streamlines the process of designing customized account pages, making it a breeze for beginners without deep coding knowledge.
The WordPress plugin market offers many options for adding user profiles to your site. That's why, we've thoroughly researched the best plugins to simplify your search.
So, let's start if you're ready to learn more about them!
If you are in a hurry, here are our top recommendations.
Top Picks
1st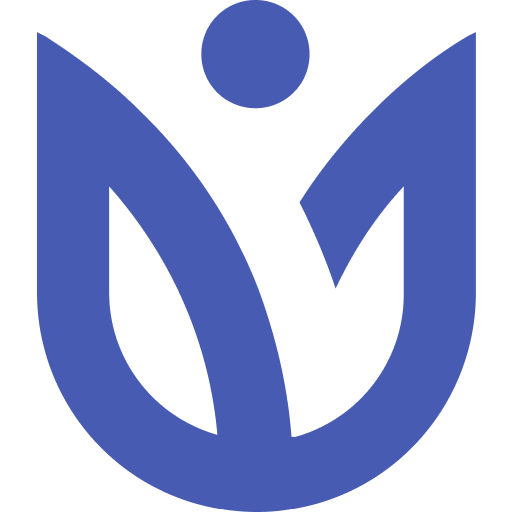 User Registration
Features:
Pre-built Profile Page
Create and Customize User Profiles
Conditional Profile Page
Shortcodes for Adding User Profile
2nd
Ultimate Member
Features:
Front-end User Profile
Add Custom Tabs to Profiles
User Account Page
Edit Profile Permalinks
3rd
User Profile Builder
Features:
Customize User Profiles
Enable Profile Avatar Upload
Selected Profile Details Visibility
Email Notifications
Why Do You Need a WordPress Frontend User Profile Plugin?
WordPress does offer user profiles by default that the user and admin can edit if required. Then, why use a WordPress frontend user profile plugin at all?
Well, here are a few significant reasons why:
Using a plugin, you can style user profiles by editing layouts, fonts, and colors without the need for complex coding.
Allows users to create and manage profiles without needing backend/admin access. Provides a more engaging frontend experience.
Enables users to showcase their identity with profiles, avatars, bios, social links, etc.
Enables easy integration and syncing of user profiles with third-party platforms like Mailchimp, WooCommerce, social networks, forums, etc.
You can create advanced groups and communities where users can find and interact with each other through user profiles.
With that said, let's jump into our list of the best WordPress user profile plugins.
---
10 Best WordPress Frontend User Profile Plugins
User Registration stands out as the top-notch WordPress plugin for creating user profiles.
This powerful plugin is designed to help build custom registration and login forms seamlessly, without any coding hassle.
With this plugin, you can also easily create, customize, and style the frontend user profile. User Registration even offers a pre-built user profile page, so you don't need to build one yourself.
One of the perks of using the User Registration plugin is that it also enables you to modify the profile's layout, colors, and fonts with Style Customizer.
Additionally, with its Customize My Account extension, you can adjust and handle the sections and user dashboard easily.
Key Features:
Allows users to make changes to their profiles
Display profile information in sidebars and widget area
Use shortcodes to quickly add the frontend user profile to your site
Apply conditional profile fields for different user roles
Offers spam protection with Google reCAPTCHA and Honeypot
Price: Freemium (Premium Plan Starts from $79/year for a Single Site License)
---
Ultimate Member is your best option if you're looking to build advanced online communities within your WordPress website.
The plugin allows you to easily create a space where people can join as members. It also provides lists of members so they can find each other on your website.
Moreover, you'll have the capability to design appealing frontend user profiles for each user.
Further, when you incorporate registration and login features, you'll possess all the essential components to construct a complete membership website.
Key Features:
Enables you to edit profile permalinks
Allow to add the custom tabs to profiles
Control permissions for each user role
Enable users to delete their accounts
Price: Freemium (Premium Plan Starts from $249 for Extensions Pass License)
---
Next on our list is User Profile Builder, a one-of-a-kind WordPress frontend user profile plugin.
Alongside creating custom registration and login forms, you can customize user profiles for your site's registered users.
The User Profile Builder includes convenient shortcodes that enable you to effortlessly add login, registration, and password recovery forms in just a minute.
Furthermore, you have the flexibility to generate multiple user listings and customize the visibility of profile details on the frontend.
Key Features:
Enables you to add, edit, remove, or clone user roles and capabilities
Customize templates for admin or user email notifications
Avatar Upload field to let users upload avatars on their profile
Admin approval feature to manually approve each registration
Lets you create a map of user locations
Price: Freemium (Premium Plan Starts from €99 for a Single Site License)
---
SureMembers stands as a stellar WordPress user profile plugin that transforms user experience.
SureMembers excels with its user-friendly approach, allowing easy member detail updates.
It empowers users to edit their profiles, change passwords, and even upload avatars right from the frontend.
Thus, with SureMembers, you're not just offering profiles; you're delivering a user-centric journey that keeps members engaged and satisfied.
Key Features:
Frontend profile editing on the frontend of the website
Redirect users to your product sales page
Customizable profile fields
Add/Remove groups of users into access groups with bulk user editing
Show/hide menu depending on access group
Price: Freemium (Premium Plan Starts from $69 for a Single Site License)
---
Perfect for building member communities and user profiles, WP User Manager is another option for you to consider.
It lets you add custom fields to the frontend profiles. Likewise, it enables your users to update their profile with WooCommerce shipping and billing details.
By installing this WordPress frontend user profile plugin on your website, users can create and join various groups within the community.
Furthermore, you can offer content tailored to each member's preferences and requirements.
Key Features:
Supports login and registration through social media accounts
Sync users with their Mailchimp account
Empower users to edit their avatars
Permits users to publish posts on the platform
WPML integration for translations to various languages
Price: Freemium (Premium Plan Starts from $149 for a Starter Plan)
---
MemberPress is one of the best WordPress plugins for user profiles, ideal for building advanced membership websites.
You can completely personalize user accounts and control their access.
There's also a feature for managing corporate memberships, which is great for organizing many accounts together.
Unlike the majority of the plugins on our list, MemberPress is a premium plugin. So, you'll have to subscribe to one of its plans to try this plugin. But it's definitely worth all the incredible features you get!
Key Features:
Price: Costs $179.50 for a Basic Plan
---
WP User Frontend is one of the outstanding free WordPress frontend user profile plugins for your website.
As the name suggests, this plugin helps you handle everything user-related from the frontend for the best experience.
Hence, you get frontend user profiles that you can easily edit using the profile or registration builder. Likewise, you can receive post submissions through the frontend as well.
WP User Frontend lets you create paid memberships and enforce content or menu restrictions. Plus, you can use a subscription model and accept recurring payments.
Key Features:
Enables image upload directly from the frontend
Includes a private messaging feature
Admins can manage users from the frontend
Comes with ready-made layouts and templates for forms
Understand your users better with user analytics and reports
Price: Freemium (Premium Plan Starts from $49 for a Single Site License)
---
UserPro is a complete solution when it comes to managing users on a WordPress website.
It incorporates all the necessary features for seamlessly integrating a user login and registration system into your website.
Thus, you get access to the user, admin, form, email notifications, and social connect features with this single plugin.
Furthermore, you have the option to showcase user details through an attractive profile card on the frontend.
Additionally, the plugin includes a member directory, allowing your users to search and find other members via their profile pages.
Key Features:
Integrate user accounts with BuddyPress profiles
Admins can block or unblock user accounts
Award users with badges and achievements
Display profile pictures in a popup lightbox
Send registration invitations to specific users.
Price: $39 for a Regular License
---
RegistrationMagic is primarily a registration plugin that allows user registration through custom sign-up forms.
However, you can also use it to add beautiful user profile pages for registered users and secure them with measures such as password restriction.
RegistrationMagic enhances your email marketing efforts by effortlessly linking user profiles with Mailchimp.
For this, all you have to do is map the registration fields on your website with a suitable Mailchimp list.
Key Features:
Let users register or log in with their social accounts
Shortcode to create a custom user profile page
Detailed form and field analytics are available
Role-based redirection available
Set up Two-factor Authentication (2FA)
Price: Freemium (Premium Plan Starts from $89 for a Single Site License)
---
Last but not least, ProfileGrid is a fantastic WordPress plugin for custom user profiles.
It helps you quickly build user profiles, groups, and communities for a vibrant online community.
If you own an online store, you can create custom WooCommerce user profiles for your customers. And you also get custom bbPress user profiles if you want to add a forum to your site.
Besides that, the plugin also provides paid memberships, content restrictions, social activity, and more.
Key Features:
Offers several user profile types
Enables user profile filters based on groups on the directories page
Allows users to engage in private messaging
Users can post blogs directly from the frontend
Limit memberships for each group
Price: Freemium (Premium Plan Starts from $79 for a Single Site License)
---
Final Thoughts
Choosing through the plethora of WordPress frontend user profile plugins can be challenging.
That's why, we've curated a collection of premium user profile page plugins to streamline the plugin selection process.
Essentially, these plugins are crafted to produce visually engaging frontend user profiles.
Each one presents distinctive features and pricing options, allowing you to select the one that resonates best with your needs.
However, our top recommendation is User Registration; one of the best WordPress plugins that simplifies your user registration tasks.
From creating professional custom registration forms to stunning frontend user profiles, this WordPress registration plugin has got it all.
This sums up our article on the best WordPress frontend user profile plugins.
While you're with us, consider exploring our recommendations for the best security plugins, lead generation plugins, etc., to enhance your website further.
Our blog and YouTube channel are packed with insightful content, so don't forget to check them out.
Also, follow us on Twitter and Facebook to stay updated on new articles and announcements.
10 Best WordPress Frontend User Profile Plugins for 2023